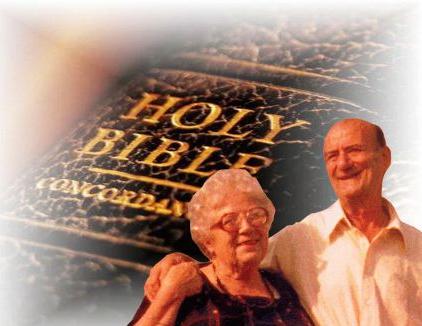 Henry and Inez Casolani got married in 1944.  Inez died in 1992 and Henry seven years later in 1999.
Throughout their life, their clear goal shone through: a yearning to be united with God for all eternity. The spiritual testament 'I take record of God. In Thee I have had my earthly joy' which Inez wrote just before her passing away gives evidence of her total and lifelong unity with God. Henry was the recipient of an extraordinary healing from diabetic retinopathy through the intercession of Blessed Sr Maria Adeodata Pisani – witness to his faith and trust in the Lord. Notwithstanding the emotional suffering, Henry and Inez Casolani blessed their only daughter Cecilia Mary when, in 1964 she became a Sister of St. Joseph of the Apparition.
The married life of Henry and Inez was a school of sanctity. Together they progressed in holiness even to an exemplary and heroic degree.  They bloomed in the little word where they were planted; because of the love that existed in their wam and cheeful home, they transmitted to all those who knew them an example of life founded on Christ.  They were the Good Samaritans wherever they found themselves,  thus passing on Christ to all within their reach. God was their vision, the goal to which they aspired.
As we reflect on the lives of these two ordinary yet fully committed servants of God we find ourselves absorbed by their simple path to the Kingdom of God – a journey of tender love and genuine service to others – a path they have traced for us and which is accessible to all.
Click here to read more about their daily life commitments to God.
"…always leave room for HIM in your own loving heart." Inez Casolani