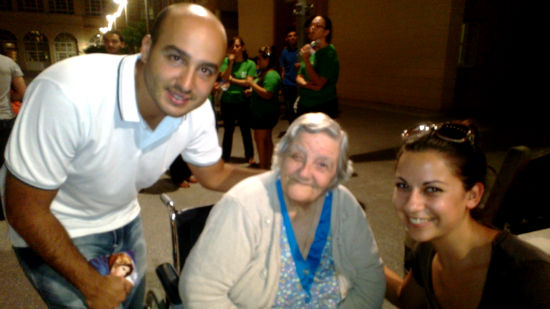 On Tuesday, 23rd of September 2012, young volunteers were greeted at St Vincent de Paule Residence by Archbishop Paul Cremona on their return from voluntary missions this summer. The volunteers shared their experiences with the residents of the Home and accompanied them to a social evening in the central Piazza.
Over the summer months, more than 350 young people took part in voluntary projects in Malta and another 12 countries around the world. In this European Year of Intergenerational Solidarity, volunteers chose to hold the annual Homecoming Event at St Vincent de Paule, at the service of the resident elderly.
The event was organized by InYgo with the co-ordination of the Youth Commission within the Church (KDŻ).