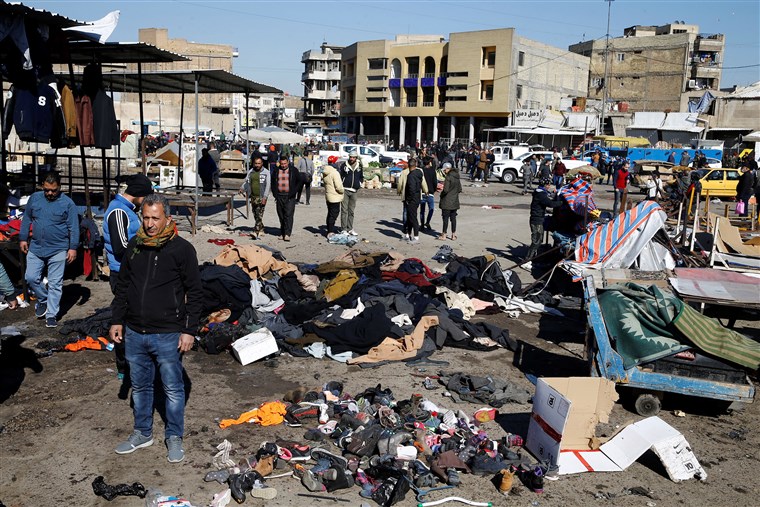 Pope Francis on Thursday condemned a twin bomb attack in a Baghdad market, and described the attacks as "a senseless act of brutality."
At least 32 people were killed in the suicide bombings and over 100 others wounded.
In a telegram, sent on his behalf by Cardinal Secretary of State Pietro Parolin, the Pope said he is praying "for the deceased victims and their families, for the injured and for the emergency personnel in attendance."
He went on to say he hopes that Iraq will continue to work to overcome violence with "fraternity, solidarity and peace," and he invoked the Lord's blessing upon the nation and its people.
Pope Francis is scheduled to make the first Apostolic Visit ever to Iraq from 5 to 8 March, visiting Baghdad and four other towns.
Rare attacks on Iraqi capital
In recent years, suicide bombings have become rare in the capital since the military defeat of the so-called Islamic State, so this attack has shocked the nation.
Source: Vatican News