Mons. Arċisqof Pawlu Cremona O.P. innomina lil Patri Richard Stanely Grech ofm bħala Kappillan tal-Parroċċa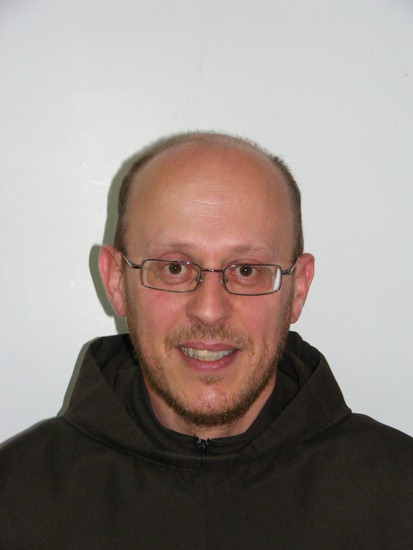 Madonna tas-Sacro Cuor, Sliema.
Patri Richard twieled nhar it-28 ta' Ottubru 1955 minn Pawlu u Mary nee Vella. Daħal mal-Patrijiet Franġiskani Minuri u beda n-novizzjat fit-22 t'Ottubru 1972 fil-kunvent ta' Sant'Antnin ġewwa Għawdex. Għamel l-istudji tiegħu fl-Istitut Filosofiku u Teoloġiku tal-Patrijiet Franġiskani Minuri ġewwa r-Rabat u fl-Istitut Internazzjonali San Salvatur f'Ġerusalemm.  Fit-8 ta' Diċembru 1976 P. Ricahrd għamel il-professjoni solenni fil-Knisja tat-Taħbira tal-Anġlu f'Nażżaret. Ġie ordnat saċerdot fil-Knisja tal-Madonna ta' Loretu, Għajnsielem, Għawdex nhar l-25 ta' Awwissu 1979.
L-ewwel esperjenza pastorali tiegħu kienet fil-komunita tal-patrijiet franġiskani minuri ġewwa r-Rabat fejn ħadem fic-Ċentru taż-Żgħażagħ u kien direttur tal-kor 'St. Francis of Assisi'. Bejn l-1983 u l-1994 ħadem fil-Komunita Maltija ta Lockleys, South Australia.  Huwa kien kappillan tal-Komunita Maltija, viċi kappillan tal-Parroċċa 'Christ the King'., delegat tal-'Migrants Chaplains at the Bishop's Council of Priests', direttur spiritwali taż-żgħażagħ mutli etniċi tal-Parroċċa, u direttur spiritwali tal-'Maltese Queen of Victories Band.
Lura Malta ħadem fil-komunita tal-Imġarr, Għawdex, fil-Komunita tal-Belt Valletta u fil-komunita tar-Rabat. Serva bħala 'religious concellor' fl-Iskejjel tal-Istat,  għallem ir-Reliġjon u l-Mużika fl-Iskejjel tal-Knisja, fejn kien ukoll guidance teacher u direttur spiritwali. Fil-Parrocca tas-Sacro Cuor, tas-Sliema kien viċi kappillan bejn l-2002 u l-2005. L-aħħar xoghol assenjat lilu kien dak ta' Vigarju Provinċjali u Ekonomu Provinċjali tal-Patrijiet Franġiskani Minuri.