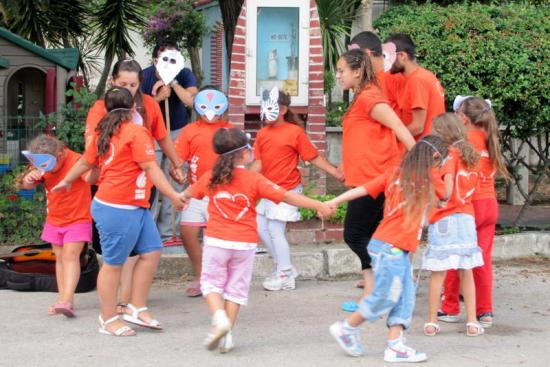 It was an extremely beautiful experience. I did not know what to expect, whether I was coming back happy or upset. But the two weeks I passed in Naples were so fulfilling I can proudly say that I came back with something really significant. Since my return I can say that I am more grateful for what I have and am more motivated to help people. I can say that I am proud of myself for completing such an experience and I am looking forward for the next one.
Spending two weeks living in a poor environment with children who appreciated, a lot, our presence, made me realize how lucky I am to have had such an upbringing. I am lucky to have parents who tried to nurture me in the best way they could and satisfied my every need.
My task in Naples was to help kids who came from different backgrounds – some abandoned by one of their parents or both, others beaten, others have their relatives ill, others poor, etc. Everything we ever did for them was greatly appreciated, although some of us might have doubted their appreciation at first.
These kids do not have an easy life. However, with some help they can improve it. Therefore, I would like to encourage all those who are still thinking of committing themselves to a similar experience, to take the opportunity and plunge into this adventure.
Brian Livori