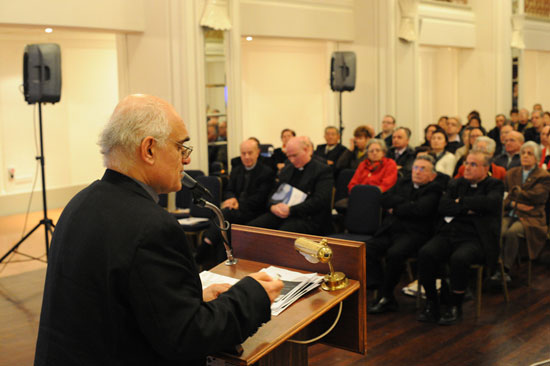 On Saturday, 13th February 2010, during the Conference on 'Trends in Maltese families', held at the Phoencicia hotel, Floriana, Archbishop Paul Cremona OP spoke on the importance of creating a healthy environment within which families can prosper. Such an environment he said will lead to stronger families.
Archbishop Cremona said that the marriage's state of being matures within a wide context: family, friends and work, therefore it is important that help is offered even at work. The Archbishop said that a strong family must always be thankful to God for blessing them and they must take the opportunity to share this same blessing with other families, especially those in need.
The Archbishop said that the highest institutions in Malta must work together in favour of healthy marriages.
Mgr. Anton Gouder referred to studies led by American and European universities, which showed that married families benefit from a better mental and physical state of being than their peers who cohabit. Mgr. Gouder said that research shows that it is less likely for married couples to suffer from anxiety as opposed to single individuals or cohabitating couples. This is so since marriage leads to better behaviour and also an improvement in the attitudes towards the marriage. These studies he said also showed that family breakdowns are linked to abortion.
This conference was organised by ProġettImpenn in collaboration with the National Statistics Office (NSO). NSO Director general Michael Pace Ross, statistician Etienne Caruana and NSO employee Clyde Caruana also participated during the conference.